We replace your old septic tanks
according to the new environmental standards
A.N.C.-chamber system with compact coconut Filter
Reconciling performance and sustainable wastewater treatment with a chamber system of



Its compact coconut filter guarantees performance, reliability and stability under all conditions.
Compartment "primary treatment" (adopts the role of a traditional septic tank) it receives all the sewage (except water parasites) and traps all solids.

Prefilter, a FIRST TECH TECHNOLOGY: positioned at the outlet of the compartment "primary treatment", it traps coarse particles to prevent them from forwarding to the compact coconut filter compartment.

Compartment " compact coconut filter" the pre-treated wastewater is forwarded by gravity into the second compartment. The pretreated effluent is distributed over the entire surface with a patented gravity feed system, composed of a feeder, a tipping bucket and distribution blocks. The water is then filtered through the filter medium "coconut". No source of electricity or energy is required.

Filter media: positioned within the second compartment, the filter medium composed of organic coconut chips provides biological treatment, filtration and retention of pollutants until their degradation.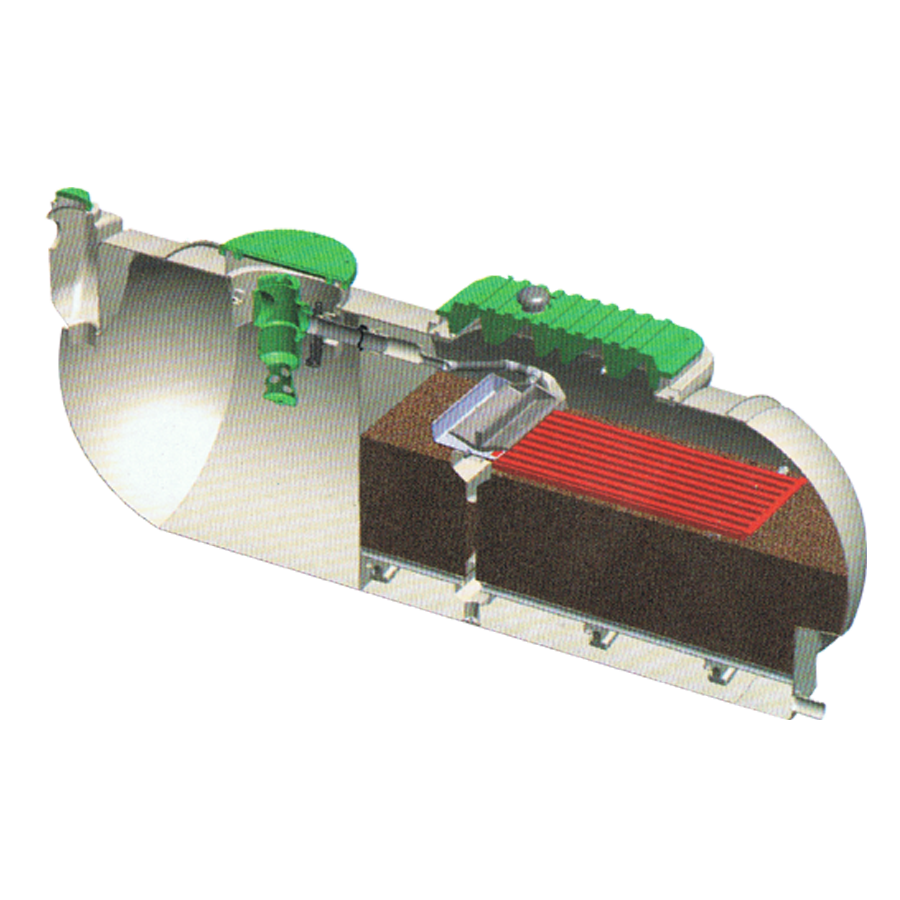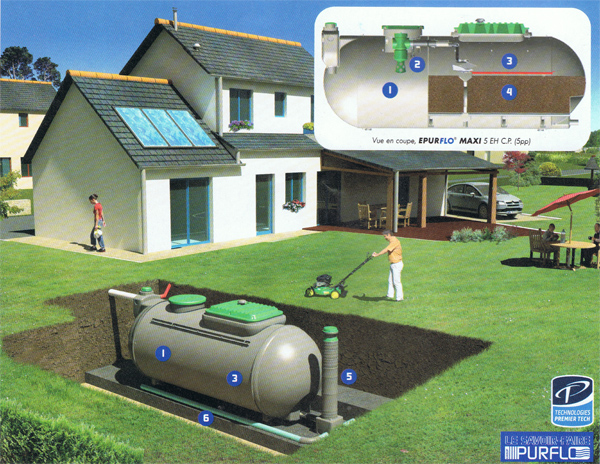 5. Control module for sampling and / or infiltration (optional): monitors the functionality of the chamber system and can also be used to control the infiltration area.

6. Evacuation by infiltration zone: located at the exit of the coconut filter. Coconut purification results are superior to regulatory requirements. Treated wastewater will be discharged in accordance with the instructions of the Order from 09/07/2009 * (art. 11, 12 and 13) and SPANC of your area - - the area of infiltration shown on the display above is proposed for information only.
(*for more information, see:
www.legifrance.gouv.fr
)